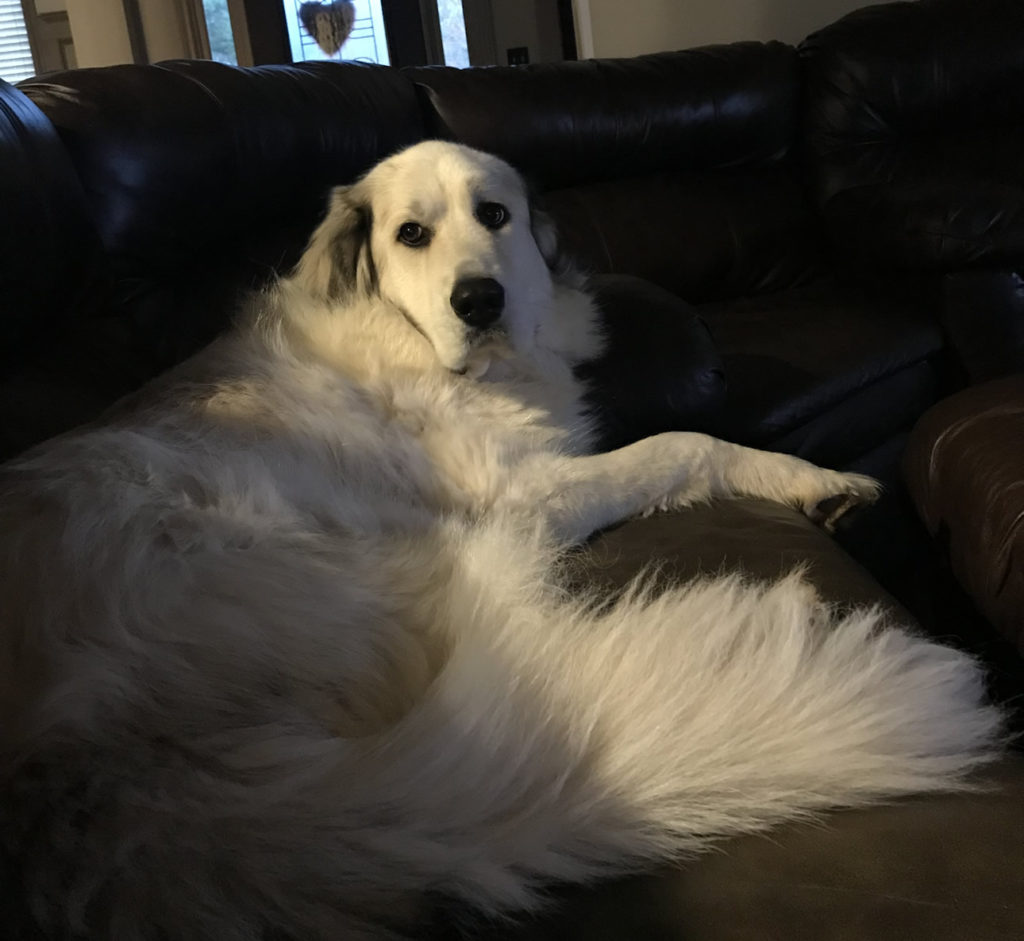 About a year ago I started hearing about CBD oil and it's benefits for dogs with arthritis and joint pain. Our great pyrenees, big Nellie Wilson has suffered from hip pain from an early age.
I began researching. Was CBD safe? Was it effective? Would it make my dog want snacks all the time and listen to music?
I just didn't know! And I knew there was a lot I didn't know. You know?
What I really wanted to know was did CBD oil work for dogs, was it safe and if so, what did I need to know to buy the best CBD?
My research led me to answer those first two questions as, Yes CBD works for dogs and yes it is extremely safe.
Now to answer the final part of the question took more research before I was comfortable buying CBD for the first time.
The industry is new on the big scale of things. It's the wild west of the CBD industry. So, I knew I had a lot of researching still to do before I pulled the trigger spending a decent chunk of money on CBD. It's not cheap, at least not yet.
I wanted to get a safe, effective quality CBD for my dog. The last thing I wanted to do was end up giving her something that was fake and possibly harmful.
About This Website – DogsCBDguide.com
In my day job, I'm a website manager. I build out websites and keep them up to date. I figured that since I had so many questions I wanted answered that others did as well. I decided that this topic was worthy of sharing with others and that's why we started the site.
I want a way to share my on-going research with other dog moms and dads, so here it is. I want to chronicle what I've found to be the best for me as well as what others have found works for them and their pups. Putting the two together is what led me to start this website.
Affiliate Disclosure
This website earns income from some of the products and services listed here at absolutely no cost to you whatsoever!
Whenever you purchase certain products using our links we earn a small commission from the site you purchase from at no cost to you.
My family, my big dog Nellie and Lil Sophie thank you in advance for using our links in confidence. Thank you for supporting the site and helping us be able to spread the word of CBD.
Privacy Statement
We do not collect any personally identifiable information about you on this website. We do use google analytics for website performance testing. We also use cookies.
Not Medical Advice – ALWAYS Consult With Your Veterinarian
We are not vets and any information found here is not intended to diagnose, treat or claim to cure any illness or disease. Always consult with a professional licensed vet before using CBD on your dog. Bla bla bla. You know the drill.
I understand the statements regarding these products have not been evaluated by the Food and Drug Administration. This Product is not intended to diagnose, treat, cure or prevent any disease. Results from products may vary. These items are not intended to cure, treat or prevent any diseases